Regular Worship Hours
8AM – Worship with Communion
9:15AM – Christian Education and Fellowship
10:30AM – Worship with Communion
Clean-up Day, Saturday, October 6 – 8:30-11:00AM
Sponsored by the Property Committee to help keep our building and property looking good.
Thanks to Boy Scout Troop 565 for helping us with this activity.
Both indoor and outdoor areas need some TLC.
Bring a pair of gloves for yourself and some outdoor tools, cleaning supplies and other needed tools will be provided.
Thank you for helping care for our property.
><> Come FISH With Us! ><>
Each Wednesday we gather inter-generationally to share our faith together in Fellowship, Inspiration, Story and Hope (FISH).
Every Wednesday from 5:30-6:15PM there is a meal (free will offering) to share followed by an interactive program to feed our spiritual selves from 6:15–7PM.
Everyone is encouraged to come and FISH!
Please also consider helping with the FISH ministry by preparing and serving the Wednesday evening meal.
Sign-up in the Narthex or contact the church office or Joan Witt for answers to your questions and to volunteer.
Church Nursery Attendant – now accepting applications 
Lord of Love is accepting applications for a part-time positions as Nursery Attendant.
We are looking for someone to staff our church's nursery on Sunday mornings who loves Jesus and little children.
This position is for Sunday mornings from 7:45am-11:45am during the school year.
If you would like to apply with a friend to share the position and tag-team the Sundays, we would like to do a joint interview.
Compensation for this position is $12 per hour.
Position Job Descriptions:  
Nursery Attendant
Position Application Form
Drop the application off in person, email to Pastor Becky Sells, or mail to:
Lord of Love Lutheran Church 10405 Fort St., Omaha, NE 68134
Monthly Book Club
MONTHLY BOOK CLUB begins meeting on Tuesday, Oct 23 at 1PM at Lord of Love.
Our plan, read and discuss books with the potential to inspire, give us hope,and live grace-filled lives.
We encourage you to bring your suggestions, short descriptions about books for us to consider, and a friend.
October's book: "Here If You Need Me" by Kate Braestrup.
Please contact Pastor Becky or Jane Gehringer if you need help getting the book.
Call for Endowment Fund Grant Requests
The Lord of Love Endowment Fund provides an ongoing source of funding for Mission related projects.
Funds are distributed annually to local, regional, and global mission projects based on a Grant Request application process.
Grant requests need to be submitted through the church office or to an Endowment Fund Committee member by October 31, 2018.
See the Endowment Fund page for more details.
God's Work, Our Hands Sunday, September 9  (also known as Kick-off Sunday)
We celebrated who we are as the ELCA – one church, freed in Christ to serve and love our neighbor.
During our education hour beginning at 9:15AM we completed several service projects.
A Thrivent action card was used to help supply materials and some free t-shirts for those helping to be the hands of Christ to others.
This year's Service Projects included:
• Repackaging some food for Project Hope to hand out
• Make Fleece Blankets for Project Linus
• Make/send cards to our homebound, college students, and others we feel compelled to reach out to in love
Habitat for Humanity
As an ELF Coalition partner, Lord of Love is renovating a house at 2204 Evans St. this year.
Our two host days were Saturday, August 11 and May 5.
Thank you to those who were able to work on those days.
Volunteers are still needed as the project continues to completion.
To sign up for a shift or two go to: tinyurl.com/elfcoalition2018. The reservation code is elf2018.
Habitat Omaha does not allow youth under age 16 to be on the job site.
Read more about Lord of Love and Habitat for Humanity.
This past Epiphany season we explored how we individually are called to shine with the light of Christ.
See the Stewardship Event page for more information.
Have you liked us on Facebook?
Get the latest updates on events, see videos and pictures, and more …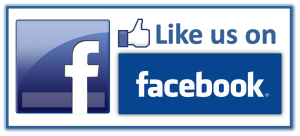 Men's Bible Study every Saturday, 7AM
Lord of Love's men's group and Bible study meets each Saturday in the Fellowship Hall at 7 a.m.   Breakfast is followed by Christian study and fellowship until 8 a.m. Plenty of food and seating is always available. We invite all men to come join us for food fellowship.
Prayer allows us to have conversation with God and to feel God's presence surround us.
Prayer gives us moments in our day to share with God our praise, our frustrations, and our concerns. Frequent prayer helps us to keep connected with God as the focus of our lives. The prayer chain at Lord of Love is a service to all of our members. Please contact Mary Lou (402-493-2946) with your prayer requests or to become a member of the prayer chain.
The Love Letter is available online!
Our monthly congregation newsletter, the Love Letter, is published at the beginning of each month. This newsletter enables you to stay informed on the ministries, programs, and activities of our congregation.
See the News and Events section of our site for each monthly issue.
Saved Through Faith
Martin Luther struggled with the church's teaching that he earned his forgiveness of sin and justification before God through his works as a monk. Instead, he found a greater and deeper understanding that God's grace is what justifies us. In celebration and response to the gift of grace, God invites us to live lives of love and perform acts of service.
Simply Giving Program.
Need a convenient way to make recurring contributions? Check out electronic giving through Simply Giving.
It is easy to set up a recurring giving schedule.  Just complete the authorization form and return it to the church office. Thank you for your generosity and ongoing financial support of the ministries of Lord of Love!
A paper form is available through this link: Thrivent Simply Giving Form
The ELCA Mission Investment Fund provides investment opportunities to ELCA members,  congregations, and ministries.  The fund, in turn, provides loans and supporting services to congregations and ELCA-supporting ministries that help further the work of the church.  For more information, visit the Mission Investment Fund's web site at ELCA.org. Click on Mission Investment Fund link at the bottom of the page. Or call 877.886.3522 and request a packet of with information about MIF investments.
Outreach to our immediate community and beyond
Your financial gifts through special offerings help supplement our normal mission involvement.
The Deacon's Fund helps with additional, short-term local needs.
Please submit your offering using a Deacon Fund offering envelope that you can find in the Narthex.
Donation of time and monetary gifts also help with a number of programs of the Nebraska Synod's Mission Field Nebraska ministry.