Sunday Worship
Worship with Holy Communion is at 8 and 10:30 a.m.
Sunday School starts at 9:15
Have you liked us on Facebook?
Get the latest updates on events, see videos and pictures, and more …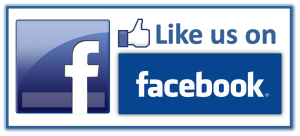 Luther Kids
Elementary children grades 1 – 6 are invited to join us for a mid-week opportunity to gather and have fun while exploring our faith.
Wednesdays from 5:30–6:30 p.m.
Questions? Contact Heather Christensen at heather@lord-of-love.org
Lord of Love preschool
Preschool begins Tuesday, September 6. Monday thru Friday class times of 9am to 11:30am or 12:30pm to 3pm are available. See the preschool page for more information.  Contact the church office for the registration form.
Mission Possible Update
Thanks to all who supported the special offerings during Lent and Easter. Over $3200 was given in support of Food Bank for the Heartland and hunger ministries supported by the 2016 ELCA World Hunger's 40 Days of Giving.
Summer breakfast monies will be given to the ELCA Lutheran Disaster Response, to support the many people who suffer from spring and summer storms.
Lord of Love Endowment Fund
In December 2016 the Endowment Fund awarded a grants totaling $$3,700.  Some of the grant money went to support of mission ministries and programs in Tanzania.   See how the grant provides scholarship assistance for Ramadhani Ally, a nursing student, and medical help for those with serious orthopedic problems and depleted resources.
Men's Bible Study every Saturday, 7AM
Lord of Love's men's group and Bible study meets each Saturday in the Fellowship Hall. A 7 a.m. breakfast is followed by Christian study and fellowship until 8 a.m. Plenty of food and seating is always available. All men are invited to come join us for food fellowship.
Prayer allows us to have conversation with God and to feel God's presence surround us.
Prayer gives us moments in our day to share with God our praise, our frustrations, and our concerns. Frequent prayer helps us to keep connected with God as the focus of our lives. The prayer chain at Lord of Love is a service to all of our members. Please contact Mary Lou (402-493-2946) with your prayer requests or to become a member of the prayer chain.
The Love Letter is available online!
Our monthly congregation newsletter, the Love Letter, is posted online at the beginning of each month and allows you to stay informed on the ministries, programs, and activities of our congregation.  See the News and Events section of our site for each monthly issue.
Saved Through Faith
Martin Luther struggled with the church's teaching that he earned his forgiveness of sin and justification before God through his works as a monk. Instead, he found a greater and deeper understanding that God's grace is what justifies us. In celebration of and in response to the gift of grace, we are then called to live lives of love and perform acts of service.
Thrivent Simply Giving Program.  If you need a convenient way to make recurring contributions we encourage you to check out our electronic giving option through Thrivent. To set up a recurring giving schedule, please complete a paper authorization form and return it to the church office. Thank you for your generosity and ongoing financial support of the ministries of Lord of Love!
A paper form may be downloaded through this link: Thrivent Simply Giving Form
The ELCA Mission Investment Fund provides loans and supporting services to congregations and ELCA-supporting ministries while providing investment opportunities to ELCA members,  congregations, and ministries.  For more information, visit the Mission Investment Fund's web site at ELCA.org and click on Mission Investment Fund at the bottom of the page or call 877.886.3522 and request a packet of with information about MIF investments.
Outreach to our immediate community and beyond
Your financial gifts through special offerings help supplement our normal mission involvement.  Loose offering from the first Sunday of the month goes to the Deacon's Fund and Together, Inc. to help local needs.
Donation of time and monetary gifts can help with a number of programs of the Nebraska Synod's Mission Field Nebraska ministry.