YouTube Channel for Lord of Love Lutheran Church, ELCA, Omaha, NE
Permission to stream the music in these services obtained from ONE LICENSE, License #A-732551 and CCS WORSHIPcast, License # 132247.
All rights reserved.
We are in the season of the "Time after Epiphany".
The color of green is used this season to symbolize our growth in Christ. Green is used as a neutral color when more festive or more somber colors are not appointed.
January 29: 4th Sunday after Epiphany
Worship video
Worship bulletin
Prior Worship Videos
January 22: 3rd Sunday after Epiphany
Worship video
Worship bulletin
January 15: 2nd Sunday after Epiphany
Worship video
Worship bulletin
January 8: Baptism of Our Lord
Worship video
Worship bulletin
January 1: Epiphany of Our Lord
Worship bulletin – sorry, the streaming service failed this week
December 25: Christmas Day Lessons and Carols
In person only
December 24: Christmas Eve – 11:00PM
11 p.m. Worship video and order of worship
December 24: Christmas Eve – 4:30PM
4:30 p.m. Worship video and order of worship
December 21: Midweek Advent 4 – The Longest Night: Blue Christmas
Worship video
Worship Materials
December 18: Fourth Sunday of Advent
Worship video
Order of service
December 17: Jason Combes – Celebration of Life
Service video
Order of service
December 14: Midweek Advent 3 – Joy Can't Wait
Worship video
Worship Materials
Advent Season Hymn
December 11: Third Sunday of Advent
Worship video
Order of Worship
Advent Season Hymn
December 7: Midweek Advent 2 – Peace Can't Wait
Worship video
Worship Materials
Advent Season Hymn
December 4: Second Sunday of Advent
Worship video
Order of service
November 30: Wade Mattheis Memorial Service
Worship video
Order of service
November 30: Midweek Advent 1 – Hope Can't Wait
Worship video
Worship Materials
Advent Season Hymn
November 27: First Sunday of Advent
Worship video
Order of worship
November 20: Christ the King Sunday
Worship video
Order of worship
November 13: 23rd Sunday After Pentecost
Worship video
Order of worship
November 6: All Saints Sunday
Worship video
Order of worship
October 30: Reformation Sunday
Worship video
Order of worship
October 23: 20th Sunday After Pentecost
Worship Video
Order of Worship
October 16: 19th Sunday After Pentecost
Worship Video
Order of Worship
October 9: 18th Sunday After Pentecost
Worship Video
Order of Worship
October 2: 17th Sunday After Pentecost
Worship Video
Order of Worship
September 25: 16th Sunday After Pentecost – Affirmation of Baptism Service
Worship Video
Order of Worship
September 18: 15th Sunday After Pentecost
Worship Video
Order of Worship
September 11: 14th Sunday After Pentecost – God's Work, Our Hands Sunday
Worship Video
Order of Worship
September 4: 13th Sunday After Pentecost
Worship Video
Order of Worship
Saturday, September 3: 10AM – Jackie Barnett Funeral
Worship Video
Order of Worship
Aug. 28: 12th Sunday After Pentecost
Worship link
Order of Worship
Aug. 21: 11th Sunday After Pentecost
Worship link
Order of Worship
Aug. 14: Tenth Sunday After Pentecost
Worship link
Order of Worship
Aug. 7: Ninth Sunday After Pentecost
Worship link
July 31 – Eighth Sunday After Pentecost
NO livestreamed worship

July 24 – Seventh Sunday After Pentecost
Worship Video
Order of Worship
July 17 – Sixth Sunday After Pentecost
Worship Video
Order of Worship
July 10 – Fifth Sunday After Pentecost
Worship Video
Order of Worship
July 3 – Fourth Sunday After Pentecost
Worship Video
Order of Worship
June 26 – Third Sunday After Pentecost
Worship Video
Order of Worship
June 19 – Second Sunday After Pentecost
Worship Video
Order of Worship
June 18 – 2PM – Celebration of Life – Brandi Brewer
Worship Video
Order of Worship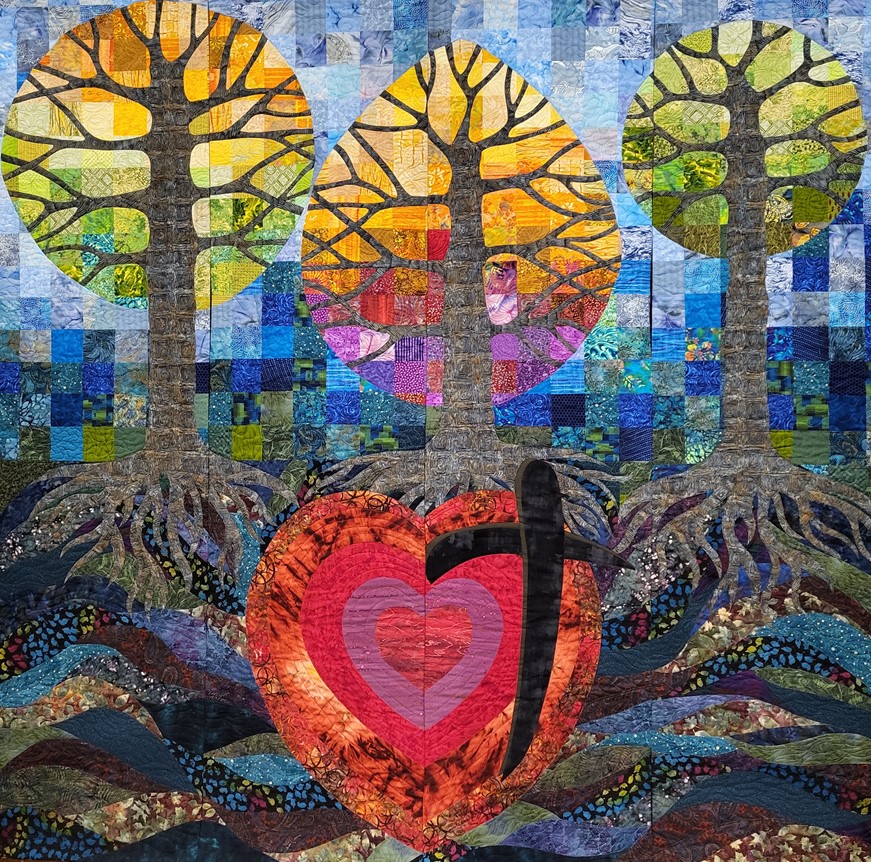 June 12 – Anniversary Festival Worship
Worship Video
Order of Worship
June 5 – Day of Pentecost
Worship Video
Order of Worship
May 29 – Seventh Sunday of Easter
Worship Video
Order of Worship
May 15 – Fifth Sunday of Easter
Worship Video
Order of Worship
May 8 – Fourth Sunday of Easter
Worship Video
Order of Worship
May 1 – Third Sunday of Easter
Worship Video
Order of Worship
April 24 – Second Sunday of Easter
Worship Video
Order of Worship
April 17 – Easter Sunday
Worship Video
Order of Worship
April 15 – Good Friday Tenebrae Service
Worship Video
Order of Worship
April 14 – Maundy Thursday
Worship Video
Order of Worship
April 10 – Palm Sunday
Worship Video
Order of Worship
April 6 – Midweek Lenten Vespers Service
Worship Video
Order of Worship
April 3 – Fifth Sunday in Lent
Worship Video
Order of Worship
April 2 – 11AM – Celebration of Life – Ruth Manning
Worship Video
Order of Worship
March 30 – Midweek Lenten Vespers Service
Worship Video
Order of Worship
March 27 – Fourth Sunday in Lent
Worship Video
Order of Worship
March 20 – Third Sunday in Lent
Worship Video
Order of Worship
March 16 – Midweek Lenten Vespers Service
Worship Video
Order of Worship
March 13 – Second Sunday in Lent
Worship Video
Order of Worship
March 9 – Midweek Lenten Vespers Service
Worship Video
Order of Worship
March 6 – First Sunday in Lent
Worship Video
Order of Worship
March 2 – Ash Wednesday
Worship Video
Order of Worship
February 27 – Transfiguration
Worship Video
Order of Worship
February 20 – Seventh Sunday after Epiphany
Worship Video
Order of Worship
February 13 – Sixth Sunday after Epiphany
Worship Video
Order of Worship
February 6 – Fifth Sunday after Epiphany
Worship Video
Order of Worship
January 30 – Fourth Sunday after Epiphany
Worship Video
Order of Worship
January 23 – Third Sunday after Epiphany
Worship Video
Order of Worship
January 16 – Second Sunday after Epiphany
Worship Video
Order of Worship
January 9 – Baptism of Our Lord
Worship Video
Order of Worship
January 2 – Second Sunday of Christmas
Worship Video
Order of Worship
October 9, 2021 – 1PM – Celebration of Life of Brian Walther
Worship Service Video
Order of Worship
Obituary Notice for Brian Walther
Celebration of Life – Deb Christenson – March 20, 2021
Worship Service Video
Order of Worship