In-Person Worship Every Sunday at 9AM
Worship services are live streamed or recorded and posted later.
Everyone is invited to participate in worship. if you are still uncomfortable attending worship  in-person, see our Worship videos page to watch our streamed worship services.
"Community Grows Here!" Celebration Potluck, Sunday, April 30th – 5PM
Come celebrate that we can have potlucks again! As part of the entertainment, we will be playing a game of "Who Wants to Be a Millionaire," with questions pertaining to our community. If you aren't able to attend, please know that the Stewardship Team will be scheduling a visit with you sometime during the summer to check-in with you and your family. Please bring enough food to feed your family, as there will not be a main dish provided from the church.
God. Tacos. Legos. May 5, 6-8pm at St. Timothy's (510 N 93rd St.)
This is another Omaha Area Youth Event for 4th-6th graders. Friends are welcome! We will gather for fellowship, LEGOs and dinner, all for just $5!  Please let Pr. Becky know by April 30th, if you plan to attend. Pay Pastor Becky ahead of time, or bring $5 to the event itself. Parents/grandparents are welcome to stay for fellowship, tacos and devotions. See the information sheet.
Mission Trip for current 8th-12th Graders – July 10-15
Take a Mission Trip to Denver, CO with other youth and congregations across the Nebraska Synod. To find out more details and to register see the NE Synod Journey to Denver page, the youth board in the Narthex or talk to Pastor Becky. The total cost is $525, if registered BEFORE Feb. 1st and $550 after that. You registration was needed before Feb. 22nd.
"Loads of Love" Laundry and Paper Goods Ministry
May is Toothbrush/Toothpaste month.  Any brand of toothpaste is needed.
April is Toilet Paper month.  Please provide any brand of toilet paper.
March was Paper Towel month. Any brand of paper towels is needed.
February was Diaper month. Any brand of diapers (sizes 4 & 5 especially) are requested.
Note that you can give any of these items anytime throughout the year.
The Loads of Love donation box is in the narthex.
Or simply donate to Loads of Love and we'll purchase the needed products for you. Just designate Loads of Love in the memo line of your check or select Loads of Love in the mobile giving app. Financial gifts in support of the Loads of Love  mission program are always appreciated. Thank you to all who generously give items or financial support of this much needed ministry!
Please see our Loads of Love page for more information and to volunteer. 
Our latest Loads of Love distribution event was Saturday, April 1. 
It was a VERY cold April morning (28 degrees at 7:45), yet there were many individuals lined up to receive a Loads of Love sack. We greatly appreciate the Men's Breakfast Ministry group who helped us set up chairs in the Narthex and hallway so that no one had to wait long outside in the cold.
We were able to serve 154 families at this event which represents 731 individuals. Although the number of families was down slightly (perhaps because of the weather?), the appreciation from the recipients was clear and frequently expressed.
Thank you to the many volunteers that gave of their time and came out to help. At one point there was more than 24 volunteers! We couldn't do this important ministry without the help of so many!
Tai Chi
Tai Chi is an art embracing the mind, body and spirit. Join Joan Witt for Tai Chi classes on Monday and Thursday mornings at 9:30 am in the fellowship hall. The 45-minute classes include slow, gentle movements, deep breathing and meditation while sitting on chairs and/or standing. There are no pre or post assessments. Anyone can join anytime. Questions? Please contact Joan Witt.
Monthly Book Club
MONTHLY BOOK CLUB continues to meet on the 4th Tuesday of the month at 1 pm.  The May book is "My Antonia" by Willa Cather. Copies of the book are available to checkout from the church office. Contact Jane Gehringer for more information. 
Monthly Women's Gather Bible Studies
The monthly Gather Bible Studies are at their end with a summer break.
The Wednesday group had its last meeting the end of April.  The Monday group final meeting is May 1 at 6 PM at Rose Roberts' home. A light supper is served, so please RSVP to Rose. 
Information about the Summer Gather Bible Study in August will be published once it is scheduled.
The church now receives a copy of the Gather Magazine with the devotions, which is placed on the round library table at church for your reading pleasure.
Men's Bible Study 
Lord of Love's men's group and Bible study meets each Saturday in the Fellowship Hall at 7 a.m.
Breakfast is followed by Christian study and fellowship until 8 a.m. Plenty of food and seating is always available. We invite all men to come join us for food fellowship.
Aged to Perfection Luncheon
A sign up sheet  is available in the narthex for each of these events.
The latest lunch was Wednesday, April 19 at 11:30AM.

Confirmation Sessions
Regular Wednesday classes are from 6:45-7:45PM. Sunday confirmation classes are from 10:05-11:05AM.
Outreach to our immediate community and beyond
Your financial gifts through special offerings help supplement our normal mission involvement.
The Deacon's Fund helps with additional, short-term local needs.
Please submit your offering using a Deacon Fund offering envelope that you can find in the Narthex.
Donation of time and monetary gifts also help with a number of programs of the Nebraska Synod's Mission Field Nebraska ministry.
Endowment Fund Grants
The Lord of Love Endowment Fund provides an ongoing source of funding for Mission related projects. Funds are distributed annually at the end of the calendar year to local, regional, and global mission projects based on a Grant Request application process.  See the Endowment Fund page for more details.
COVID Update
Covid cases continue to be monitored by the council. Be on the lookout for the development of any cold-like symptoms which could be Covid and take appropriate measures for your safety and the safety of others. See information on quarantining and isolation for recommendations.
Lord of Love's Community Garden
We kicked off the 2023 gardening season by planting potatoes on Good Friday.  Regular gardening mornings throughout the growing season are Mondays and Thursdays beginning at 8:30AM. 
In May we will be planting a variety of seeds in a pollinator garden in the South empty island in our front parking area.
All are welcome to come, help, and enjoy the fellowship as many hands make for light work!
Our 2022 gardening season saw bumper crops for the sweet corn, potatoes, cucumber and zucchini, peppers, and tomatoes.  All of these items were taken to Project Hope to share with people seeking nourishing food. We wrapped up our fall harvest with lots of tomatoes and peppers being picked each week.
Rooted and Grounded in Love for 50 Years!
We had a great celebration for our 50th Anniversary!  It was a great gathering of current and former congregation members to share many remembrances of our ministry together at Lord of Love.  
NOW ON THE 50th Anniversary Page  – ROOTED AND GROUNDED in LOVE videos shown at the anniversary banquet.  And, more details of the anniversary offering, all-member volunteering /service, and more.
50th Anniversary Offering – $52,039.75!
A summary of the NE Synod Assembly and other links is now available in the News and Events section of our site.  Check out what is happening in your NE Synod on the 2022 Assembly Report page.
Have you liked us on Facebook?
Get the latest updates on events, see videos and pictures, and more "¦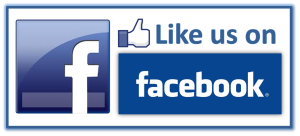 Prayer allows us to have conversation with God and to feel God's presence surround us.
Prayer gives us moments in our day to share with God our praise, our frustrations, and our concerns. Frequent prayer helps us to keep connected with God as the focus of our lives. The prayer chain at Lord of Love is a service to all of our members. Please contact Mary Lou (402-493-2946) with your prayer requests or to become a member of the prayer chain.
Saved Through Faith
Martin Luther struggled with the church's teaching that he earned his forgiveness of sin and justification before God through his works as a monk. Instead, he found a greater and deeper understanding that God's grace is what justifies us. In celebration and response to the gift of grace, God invites us to live lives of love and perform acts of service.
The ELCA Mission Investment Fund provides investment opportunities to ELCA members,  congregations, and ministries. The fund, in turn, provides loans and supporting services to congregations and ELCA-supporting ministries that help further the work of the church.  For more information, visit the Mission Investment Fund's web site at ELCA.org. Click on Mission Investment Fund link at the bottom of the page. Or call 877.886.3522 and request a packet of with information about MIF investments.