Regular Worship Hours
8AM – Worship with Communion
9:15AM – Christian Education and Fellowship
10:30AM – Worship with Communion
Lenten Midweek Activities
Join us as we focus on our Lenten Theme: "Forgiveness"
Wednesdays, March 13 thru April 10
5:30PM – Soup supper
Free will mission donation for the supper supports our Lenten mission projects: the local ELF coalition of Habitat for Humanity ($1000) and remainder to the Heart Ministry Center at 24th and Binney.
7PM – Midweek Lenten Worship Service
Our request for forgiveness occurs in worship regularly.
Yet sin and forgiveness continue to plague our brokenness with God, and with the rest of humanity.  Join us as Pastor Becky provides insight into the transformational power forgiveness can have on relationships with others.
Check out the Lenten Worship page for more details.
The special offerings for the 2019 Wednesday Lenten services, soup supper proceeds, and the special Easter offering will go to the Omaha ELF Coalition of Habitat for Humanity ($1000) and the remainder to the Heart Ministry Center.
The Mission of the Heart Ministry Center is "Providing food, clothing, healthcare and a way forward to people severely affected by poverty in the Omaha area."
Holy Week and Easter

Palm Sunday – April 14 – 8AM and 10:30AM – Worship with Holy Communion
Maundy Thursday -April 18 – 7PM  – Worship with Holy Communion
Prayer Vigil – Thursday, April 18, 8PM thru Friday, April 19, 6PM
Good Friday – April 19 – 7PM – Worship
Easter Celebration Worship – April 21 – 8AM
Easter Breakfast – 9AM thru 10:30AM in fellowship hall
Easter Celebration Worship – 10:30AM
Read more about these services on the Holy Week and Easter page.
Bowling for Jesus – Sunday, Mar 31, 2019
The Bowling for Jesus event has been rescheduled to Sunday, March 31.
Maplewood Lanes, 3030 N 101st St, Omaha, NE 68134
$15 per bowler – 12PM to 2PM for 2 games of bowling and a lot of fun for all ages!
Please sign-up on the bulletin board in the Narthex. 
Payment due in advance to Beth Olson.
Proceeds of this event to be split.  Half goes to the Youth Fund to support scholarships for this summer's Youth trip to Chicago.  The other half goes to the Women of the ELCA for scholarships to the NE Synodical Women's Convention in October.
Walk to Jerusalem
This is an imaginary walk of 3750 miles that encourages members of all ages to increase their physical activity, spiritual growth and cultural awareness through a virtual tour to Jerusalem.
Beginning in Omaha we walk to New York City's JFK Airport where we "board a plane" to cross the Atlantic Ocean to Morocco. From there we journey across northern Africa to Jerusalem.
Don't be intimidated by the total mileage. We are traveling as a group and all participant miles are aggregated and tracked weekly to help us reach our destination.
Find out more information on the Walk to Jerusalem page.
Submit your weekly mileage using the Walk to Jerusalem online form.
Church Nursery Attendant – now accepting applications 
Lord of Love is accepting applications for a part-time positions as Nursery Attendant.
We are looking for someone to staff our church's nursery on Sunday mornings who loves Jesus and little children.
This position is for Sunday mornings from 7:45am-11:45am during the school year.
If you would like to apply with a friend to share the position and tag-team the Sundays, we would like to do a joint interview.
Compensation for this position is $12 per hour.
Position Job Descriptions:  
Nursery Attendant
Position Application Form
Drop the application off in person, email to Pastor Becky Sells, or mail to:
Lord of Love Lutheran Church 10405 Fort St., Omaha, NE 68134
Monthly Book Club
MONTHLY BOOK CLUB meets the fourth Tuesday of each month at Lord of Love.  Our plan, read and discuss books with the potential to inspire, give us hope,and live grace-filled lives.
We encourage you to bring your suggestions, short descriptions about books for us to consider, and a friend.
Please contact Jane Gehringer for more information and help getting each month's book.
Endowment Fund Grants
The Lord of Love Endowment Fund provides an ongoing source of funding for Mission related projects.
Funds are distributed annually at the end of the calendar year to local, regional, and global mission projects based on a Grant Request application process.
After a review of the requests received this year, the following grants for a total of $5,100 were awarded:
$500 – Faith Partners Substance Abuse – This is a new program designed to help congregations deal with substance abuse.
$500 – Followers of Christ Prison Ministries – Followers of Christ is a worshiping community established within the walls of the Nebraska State Penitentiary in Lincoln.
Machame Lutheran Hospital
• $1,000 – Scholarship Fund – This fund provides scholarships for nursing students in Tanzania.
• $300 – Poor Persons Orthopedic fund – This fund provides funds for individuals that cannot pay for their surgery.
• $250 – DeWalt rechargeable drill – A much-needed tool for the hospital.
$500 – Lutheran Campus Ministry – This grant provides ministry to college-aged students in the Omaha area.
$500 – Lutheran Service Corps – This grant provides support for five full time volunteers for a year of service in the Omaha area.
$400 – ESL Students – This grant provides snacks for ESL students in their after-school classes.
$1,150 – Nebraska Lutheran Outdoor Ministries – This grant to NLOM provides support for camp counselors at Camp Carol Joy Holling.
See the Endowment Fund page for more details.
Habitat for Humanity
As an ELF Coalition partner, Lord of Love participates in renovating a house each year. We will learn in April where our next home will be located and when our specific work dates will be for 2019.
Habitat Omaha does not allow youth under age 16 to be on the job site.
Read more about Lord of Love and Habitat for Humanity.
Have you liked us on Facebook?
Get the latest updates on events, see videos and pictures, and more …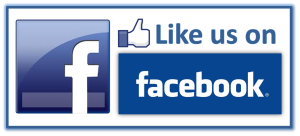 Men's Bible Study every Saturday, 7AM
Lord of Love's men's group and Bible study meets each Saturday in the Fellowship Hall at 7 a.m.   Breakfast is followed by Christian study and fellowship until 8 a.m. Plenty of food and seating is always available. We invite all men to come join us for food fellowship.
Prayer allows us to have conversation with God and to feel God's presence surround us.
Prayer gives us moments in our day to share with God our praise, our frustrations, and our concerns. Frequent prayer helps us to keep connected with God as the focus of our lives. The prayer chain at Lord of Love is a service to all of our members. Please contact Mary Lou (402-493-2946) with your prayer requests or to become a member of the prayer chain.
The Love Letter is available online!
Our monthly congregation newsletter, the Love Letter, is published at the beginning of each month. This newsletter enables you to stay informed on the ministries, programs, and activities of our congregation.
See the News and Events section of our site for each monthly issue.
Saved Through Faith
Martin Luther struggled with the church's teaching that he earned his forgiveness of sin and justification before God through his works as a monk. Instead, he found a greater and deeper understanding that God's grace is what justifies us. In celebration and response to the gift of grace, God invites us to live lives of love and perform acts of service.
Simply Giving Program.
Need a convenient way to make recurring contributions? Check out electronic giving through Simply Giving.
It is easy to set up a recurring giving schedule.  Just complete the authorization form and return it to the church office. Thank you for your generosity and ongoing financial support of the ministries of Lord of Love!
A paper form is available through this link: Thrivent Simply Giving Form
The ELCA Mission Investment Fund provides investment opportunities to ELCA members,  congregations, and ministries.  The fund, in turn, provides loans and supporting services to congregations and ELCA-supporting ministries that help further the work of the church.  For more information, visit the Mission Investment Fund's web site at ELCA.org. Click on Mission Investment Fund link at the bottom of the page. Or call 877.886.3522 and request a packet of with information about MIF investments.
Outreach to our immediate community and beyond
Your financial gifts through special offerings help supplement our normal mission involvement.
The Deacon's Fund helps with additional, short-term local needs.
Please submit your offering using a Deacon Fund offering envelope that you can find in the Narthex.
Donation of time and monetary gifts also help with a number of programs of the Nebraska Synod's Mission Field Nebraska ministry.