In-Person Worship Every Sunday at 9AM
Worship services are live streamed or recorded and posted later.
Everyone is invited to participate in worship.  if you're still uncomfortable attending in-person worship, watch our streamed worship.
Masks are required during indoor worship which enables us to sing all parts of the liturgy and hymns.
Persons attending worship may appear on the worship live stream and recording.
Rooted and Grounded in Love for 50 Years!
Lord of Love embarked on a year-long celebration of our 50 years as a congregation on Sunday, June 13, 2021.  The celebration ends with our 50th Year Anniversary worship on Sunday, June 12, 2022. 
Key Dates
Bishop Brian Maas preaching on May 1, 2022, with a potluck following.
Banquet on the evening of Saturday, June 11, 2022
Festival Worship on Sunday, June 12, 2022!
Check out all the details of our anniversary offering, all-member volunteering/service, and more at the 50th Anniversary page.
"Loads of Love" Laundry and Paper Goods Ministry
This program was started in 2019 to distribute items typically not available in food pantries to those that need them. We provide laundry soap, toilet paper, paper towels, toothpaste and toothbrushes, soap, shampoo/conditioner and deodorant to as many households as we can with each event.  The need for diapers and related products is always significant.
Financial gifts in support of this program are always appreciated.
See our Loads of Love page for more information.

The most recent Loads of Love event was November 6 from 9 to 10:30am. 
Volunteers helped fill bags on October 30. 
There was an overwhelming level of need shown this day.  Distribution was forced to begin early due to traffic concerns.  200 bags of goods were distributed as well as many bundles of diapers and wipes.
Endowment Fund Grants

The Lord of Love Endowment Fund provides an ongoing source of funding for Mission related projects.
Funds are distributed annually at the end of the calendar year to local, regional, and global mission projects based on a Grant Request application process. 
See the
Endowment Fund page
for more details.
Monthly Book Club 
MONTHLY BOOK CLUB continues to meet on the 4th Tuesday of the month at 1pm. Please refer to our weekly announcements or contact Jane Gehringer for more information and help getting the book of the month.
Men's Bible Study 
These gatherings are being held virtually each Saturday morning.
Contact Dave Lueders to get the virtual meeting invite.
Lord of Love's men's group and Bible study meets each Saturday in the Fellowship Hall at 7 a.m.   Breakfast is followed by Christian study and fellowship until 8 a.m. Plenty of food and seating is always available. We invite all men to come join us for food fellowship.
Covid-19 Response Update
We moved to Stage 2 on June 27 based on increased vaccination rates and positive changes in the spread of the virus. Our strategy continues to reflect our care and concern for those who are not yet eligible for vaccination or may be immunocompromised.  Even with more recent increase in virus activity, we believe our current steps reduced risk and can allow us to continue to worship together. We continue to pray for all of those affected by covid and for conditions to allow us to move to more normal activities.  For more information check out our Covid-19 Response page.
Responding to Virus Conditions
The Member Care Team encourages you to seek reliable information and to consult with your personal trusted health care provider to help make your educated decision about receiving the COVID vaccine. Vaccination scheduling is fairly easy through the Douglas County community vaccination web site. Walk-in clinics are also available.
Tai Chi
Classes remain on hold during the pandemic.
Habitat for Humanity
Currently we are between build activities.
The Evangelical Labor Force (ELF) Coalition will be back in 2021 to rehab one or more homes!  Feel free to sign up for any work day.  Use your skills, time, and talents to help others get into an affordable home.
Advance Registration is required of all workers.
See the Habitat page for the registration link and more information
Have you liked us on Facebook?
Get the latest updates on events, see videos and pictures, and more …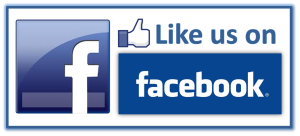 Prayer allows us to have conversation with God and to feel God's presence surround us.
Prayer gives us moments in our day to share with God our praise, our frustrations, and our concerns. Frequent prayer helps us to keep connected with God as the focus of our lives. The prayer chain at Lord of Love is a service to all of our members. Please contact Mary Lou (402-493-2946) with your prayer requests or to become a member of the prayer chain.
The Love Letter is available online!
Our congregation newsletter, the Love Letter, is published at the beginning of each month. This newsletter enables you to stay informed on the ministries, programs, and activities of our congregation.
See the News and Events section of our site for each monthly issue.
Saved Through Faith
Martin Luther struggled with the church's teaching that he earned his forgiveness of sin and justification before God through his works as a monk. Instead, he found a greater and deeper understanding that God's grace is what justifies us. In celebration and response to the gift of grace, God invites us to live lives of love and perform acts of service.
Simply Giving and Vanco Mobile
These are two easy and simple ways to set-up and manage your one-time or  recurring financial contributions to Lord of Love.
For Simply Giving, complete the authorization form and return it to the church office.
Check out electronic giving the Vanco Mobile smartphone app.
It is easy to set up your account, make one-time gifts, or set-up a recurring giving schedule.
Thank you for your generosity and ongoing financial support of the ministries of Lord of Love!
The ELCA Mission Investment Fund provides investment opportunities to ELCA members,  congregations, and ministries.  The fund, in turn, provides loans and supporting services to congregations and ELCA-supporting ministries that help further the work of the church.  For more information, visit the Mission Investment Fund's web site at ELCA.org. Click on Mission Investment Fund link at the bottom of the page. Or call 877.886.3522 and request a packet of with information about MIF investments.
Outreach to our immediate community and beyond
Your financial gifts through special offerings help supplement our normal mission involvement.
The Deacon's Fund helps with additional, short-term local needs.
Please submit your offering using a Deacon Fund offering envelope that you can find in the Narthex.
Donation of time and monetary gifts also help with a number of programs of the Nebraska Synod's Mission Field Nebraska ministry.