In-Person Worship Every Sunday at 9AM
Worship services are live streamed or recorded and posted later.
Everyone is invited to participate in worship. if you are still uncomfortable attending in-person worship, watch our streamed worship.
Persons attending worship may appear on the worship live stream and recording
Bible Study on Isaiah – Sundays at 10:15AM
New Bible Study on Isaiah began on Sunday, February 27 at 10:15am in the Fellowship Hall. You can join in-person or via the Zoom link provided in the weekly e-News. You are encouraged to bring your own bible, but there will be extra bibles on hand. This is a several week study.  Feel free to join in at any time.
Welcome Back, Nursery!
A staffed nursery will again be available every Sunday for children ages 0-5 from 8:30 to 10:30. Please know that we love having children in worship as part of our church family. We wouldn't be a real family without them. We also know that sometimes it's a lot of work for parents to keep them entertained. We will have a person available to watch your children if you would like them to have another space to go to for part or all of the worship service.
Rummage Sale – Saturday, May 14, 8 AM to 2 PM
This is a fund-raiser for the youth group!  The fund provides support for youth to participate in special trips. Have some treasures that may be more appreciated at somebody else's house? You can donate all of those gems to be sold at the youth rummage sale. We begin accepting those lovely items beginning May 1. If you have a larger item or just need help getting those priceless items to the church, please call Heather VanArsdale.
Anybody interested in helping organize the tables prior to the sale or help at the day of the sale, please reach out to Heather.
Spring Cleanup Day
May 21, 8:30 – 11:30 a.m.
Outside there will be trash pickup, sticks to pick up, and mulch work. Bring your gloves, rake, and a broom if you have them. Inside will be limited on cleanup because of kitchen and fellowship hall being used. Remember any amount of time you can help can go towards your 50 hours of volunteer service to complete before the Lord of Love 50th Anniversary celebration in June!
Rooted and Grounded in Love for 50 Years!
Lord of Love embarked on a year-long celebration of our 50 years as a congregation on Sunday, June 13, 2021.  The celebration ends with our 50th Year Anniversary worship on Sunday, June 12, 2022.
Check out all the details of our anniversary offering, all-member volunteering/service, and more at the 50th Anniversary page.
"Loads of Love" Laundry and Paper Goods Ministry
June 5 is Loads of Love Toothpaste Tube Sunday. Make a note to bring a donation that Sunday, or donate to Loads of Love and we'll purchase some for you. Just designate Loads of Love in the memo line of your check or select Loads of Love in the mobile giving app. See our Loads of Love page for more information and to volunteer for this event. Financial gifts in support of the Loads of Love  mission program are always appreciated. 
Monthly Book Club
MONTHLY BOOK CLUB continues to meet on the 4th Tuesday of the month at 1 pm. Please refer to our weekly announcements or contact Jane Gehringer for more information and help getting the book of the month.
Men's Bible Study 
These gatherings are being held virtually each Saturday morning.
Contact Dave Lueders to get the virtual meeting invite.
Lord of Love's men's group and Bible study meets each Saturday in the Fellowship Hall at 7 a.m.
Breakfast is followed by Christian study and fellowship until 8 a.m. Plenty of food and seating is always available. We invite all men to come join us for food fellowship.
Men's Softball – Monday nights at Kelley Field
Some members are playing softball on a team in a city league that plays on Monday night at Kelley Field. Kelley Fields are located at 125th and Fort. Fields 3 and 4 are one of four fields in the back and Field 5 is the last field along the entrance road. All are welcome to come, watch and cheer for the team. If you are interested in playing, contact Don Rowen.
Schedule
May 2nd at 7:30 PM on Kelley 5
May 9th at 6:30 PM on Kelley 5
May 16th at 8:30 PM on Kelley 5
May 23rd at 6:30 PM and 7:30 PM on Kelley 5
June 6th at 7:30 PM on Kelley 5
June 13th at 6:30 PM on Kelley 5
June 20th at 6:30 PM on Kelley 3
June 27th at 7:30 PM on Kelley 3
July 11th at 8:30 PM on Kelley 5
Endowment Fund Grants
The Lord of Love Endowment Fund provides an ongoing source of funding for Mission related projects. Funds are distributed annually at the end of the calendar year to local, regional, and global mission projects based on a Grant Request application process.  See the Endowment Fund page for more details.
Covid-19 Response Update
Check out our Covid-19 Response page.
Responding to Virus Conditions
The Member Care Team encourages you to seek reliable information and to consult with your personal trusted health care provider to help make your educated decision about receiving the COVID vaccine. Vaccination scheduling is fairly easy through the Douglas County community vaccination web site. Walk-in clinics are also available.
With the coronavirus Delta and Omicron variants, transmission and vaccines continue to pose many questions for so many of us. It is important that we all make educated decisions related to COVID-19. One resource is this easy to follow
video animation by Dr. James Lawler, UNMC infectious diseases expert
about how coronaviruses and the vaccines work.
Tai Chi
Classes remain on hold during the pandemic.
Have you liked us on Facebook?
Get the latest updates on events, see videos and pictures, and more "¦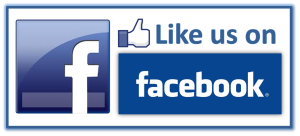 Prayer allows us to have conversation with God and to feel God's presence surround us.
Prayer gives us moments in our day to share with God our praise, our frustrations, and our concerns. Frequent prayer helps us to keep connected with God as the focus of our lives. The prayer chain at Lord of Love is a service to all of our members. Please contact Mary Lou (402-493-2946) with your prayer requests or to become a member of the prayer chain.
Saved Through Faith
Martin Luther struggled with the church's teaching that he earned his forgiveness of sin and justification before God through his works as a monk. Instead, he found a greater and deeper understanding that God's grace is what justifies us. In celebration and response to the gift of grace, God invites us to live lives of love and perform acts of service.
The ELCA Mission Investment Fund provides investment opportunities to ELCA members,  congregations, and ministries. The fund, in turn, provides loans and supporting services to congregations and ELCA-supporting ministries that help further the work of the church.  For more information, visit the Mission Investment Fund's web site at ELCA.org. Click on Mission Investment Fund link at the bottom of the page. Or call 877.886.3522 and request a packet of with information about MIF investments.
Outreach to our immediate community and beyond
Your financial gifts through special offerings help supplement our normal mission involvement.
The Deacon's Fund helps with additional, short-term local needs.
Please submit your offering using a Deacon Fund offering envelope that you can find in the Narthex.
Donation of time and monetary gifts also help with a number of programs of the Nebraska Synod's Mission Field Nebraska ministry.