In-Person Worship Every Sunday at 9AM
Worship services are live streamed or recorded and posted later.
Everyone is invited to participate in worship. if you are still uncomfortable attending in-person worship,
Omaha Campus Ministries Evensong 2022 & Chili Cookoff and Silent Auction
At Lord of Love, Sunday, October 16, 2022  A fundraiser for Nebraska Lutheran Campus Ministry in Omaha. *If you can't attend you may make a donation at www.nelcm.com
4:15 pm Joint Choir Rehearsal
5:00 pm Chili Cookoff with cinnamon rolls/Silent Auction
6:30 pm Holden Evening Prayer worship service
*To enter the chili cookoff or for more info, Jon Fredricks at j.fredricks@nelcm.com
Lord of Love Endowment Fund Grant Applications Due October 31, 2022!
Now is the time to encourage any nonprofit organization you support and know to apply for a grant from the Lord of Love Endowment Fund.  Or, perhaps, you could apply on their behalf for a grant. 
The Lord of Love Endowment Fund was established in the 1980's, with the purpose of creating funds to support the Ministries and Mission of Lord of Love, apart from the general operating budget of the Congregation. Each fall, some of the interest earned on the principal of the endowment fund is given away as grants—3-5% of the principal.
Applications are due October 31st.  See the Endowment page for more details.
Confirmation Sessions Began September 14
Regular Wednesday classes are from 6:45-7:45PM. Sunday confirmation classes are from 10:05-11:05AM.
Monthly Women's Gather Bible Studies
The Gather Bible Studies resume in September. The Wednesday meets September 7 at the church at 6PM. Call Deb Lund with questions. The Monday group meets 6 PM September 12 at Rose Roberts' house and thereafter on first Mondays of each month. Rose will serve a light supper first, so please RSVP at
dougroberts@cox.net.
The church now receives a copy of the Gather Magazine with the devotions, which is placed on the round library table at church for your reading pleasure.
Autumn Renewal  – Saturday, October 8, 2022  – Grand Island
The Women's Autumn Renewal is at St. Paul's Lutheran Church, 1515 South Harrison, Grand Island. The theme for the day will be "Walking in the Light of God". Registration is at 9:00 a.m. with program running from 9:30 a.m. to 3:00 p.m. For further information on this event, please go to the web site EXPRESSIONS0822.pub (filesusr.com). More information about this event has been posted on Women's Team Board or visit with Gwen Edwards.
"Loads of Love" Laundry and Paper Goods Ministry
Thanks so much to everyone for your support and help with Saturday, July 9th distribution! We served 207 families, which accounts for 880 individuals. We couldn't have done it so efficiently without the gracious help of over TWENTY volunteers!
October 2 is Paper Towel Sunday.
Make a note to bring a donation any Sunday, or donate to Loads of Love and we'll purchase some for you. Just designate Loads of Love in the memo line of your check or select Loads of Love in the mobile giving app. Financial gifts in support of the Loads of Love  mission program are always appreciated.
Looking ahead, November 6 will be Deodorant Sunday.
The next distribution event will be Saturday, November 5 (starting at 8am for volunteers). There will be a signup form available soon, or feel free to let Paula or Kathy know.
COVID Update
Covid cases continue to be monitored by the council. Be on the lookout for the development of any cold-like symptoms which could be Covid and take appropiate measures for your safety and the safety of others. See information on quarantining and isolation for recommendations.
NE Synod Assembly Report
A summary of the NE Synod Assembly and other links is now available in the News and Events section of our site.  Check out what is happening in your NE Synod on the 2022 Assembly Report page.
Rooted and Grounded in Love for 50 Years!

We had a great celebration for our 50th Anniversary!  It was a great gathering of current and former congregation members to share many remembrances of our ministry together at Lord of Love.  
NOW ON THE 50th Anniversary Page  – ROOTED AND GROUNDED in LOVE videos shown at the anniversary banquet.  And, more details of the anniversary offering, all-member volunteering /service, and more.
50th Anniversary Offering as of June 30, 2022 – $52,039.75!
MONTHLY BOOK CLUB continues to meet on the 4th Tuesday of the month at 1 pm. Please refer to our weekly announcements or contact Jane Gehringer for more information and help getting the book of the month. The next meeting is Tuesday, September 27th at 1 pm. We are reading The Bluest Eye, by Toni Morrison. Books are available in Mary Lou's office.
Lord of Love's Community Garden

The gardening season is winding down.  It really has been a year of bumper crops for the sweet corn, potatoes, cucumber and zucchini, peppers, and tomatoes.  All of these items have been taken to Project Hope to share with people seeking nourishing food.
We are wrapping up our harvesting this fall with lots of tomatoes and peppers being picked every week. 
The hard red winter wheat was hand cut and threshed in July, resulting in roughly 16 pounds of wheat berries. We shared about 4 pounds of the resulting flour with Table Grace ministries.  The congregation was blessed with some whole wheat communion bread this fall.
We met regularly throughout the year on Mondays and Thursdays at 8:30AM. Beginning September 12th we are meeting on Monday's only. All are welcome to come, help, and enjoy the fellowship!  Many hands make for light work.
Men's Bible Study 
Lord of Love's men's group and Bible study meets each Saturday in the Fellowship Hall at 7 a.m.
Breakfast is followed by Christian study and fellowship until 8 a.m. Plenty of food and seating is always available. We invite all men to come join us for food fellowship.
Endowment Fund Grants
The Lord of Love Endowment Fund provides an ongoing source of funding for Mission related projects. Funds are distributed annually at the end of the calendar year to local, regional, and global mission projects based on a Grant Request application process.  See the Endowment Fund page for more details.
Tai Chi
Plans are being made to hold regular meeting times on Mondays and Thursdays at 9:30am. Stay tuned for details and starting date to be announced soon.
Have you liked us on Facebook?
Get the latest updates on events, see videos and pictures, and more "¦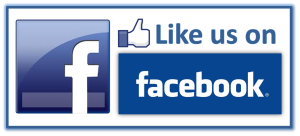 Prayer allows us to have conversation with God and to feel God's presence surround us.
Prayer gives us moments in our day to share with God our praise, our frustrations, and our concerns. Frequent prayer helps us to keep connected with God as the focus of our lives. The prayer chain at Lord of Love is a service to all of our members. Please contact Mary Lou (402-493-2946) with your prayer requests or to become a member of the prayer chain.
Saved Through Faith
Martin Luther struggled with the church's teaching that he earned his forgiveness of sin and justification before God through his works as a monk. Instead, he found a greater and deeper understanding that God's grace is what justifies us. In celebration and response to the gift of grace, God invites us to live lives of love and perform acts of service.
The ELCA Mission Investment Fund provides investment opportunities to ELCA members,  congregations, and ministries. The fund, in turn, provides loans and supporting services to congregations and ELCA-supporting ministries that help further the work of the church.  For more information, visit the Mission Investment Fund's web site at ELCA.org. Click on Mission Investment Fund link at the bottom of the page. Or call 877.886.3522 and request a packet of with information about MIF investments.
Outreach to our immediate community and beyond
Your financial gifts through special offerings help supplement our normal mission involvement.
The Deacon's Fund helps with additional, short-term local needs.
Please submit your offering using a Deacon Fund offering envelope that you can find in the Narthex.
Donation of time and monetary gifts also help with a number of programs of the Nebraska Synod's Mission Field Nebraska ministry.