Worship
We've Returned to in-person worship
Attendance is limited for each service to ensure our ability to remain physically distant within the worship space.  We refrain from singing and require mask wearing, physical distancing, hand sanitizing, and other appropriate measures at all services.
Please pre-register at least 2 hours before each service. Need help? Register by calling the church office.
NOTICE – Worship services are live streamed and recorded.
Persons attending worship may appear on the worship live stream and recording.
Holy Week and Easter Services
Join us as on the journey to our Easter celebration with these Holy Week services. 
See our Holy Week and Easter page for more information about these events.

Palm Sunday – March 28 – 9AM
Maundy Thursday, April 1 – 7PM
Good Friday – April 2 – 7PM
Easter Prayer Vigil – Fri, April 2 8PM thru Sat, April 3 10AM
 – sign-up to pray 
Easter Sunday – April 4 – 9AM and 10:30AM 
Please remember to register for each service that you plan to attend.  These services will be lived streamed as well.
Special Offerings Update
Each season we provide opportunities to give in support of mission.  Our Lenten and Easter special offerings are to be split between Lutheran Disaster Response and the Foodbank for the Heartland. Through these offerings, we make a difference in the lives of many affected by disaster and food insecurities throughout the world and in our community. 
Due to your generosity, a total of $2,128 was sent to these same organizations for our Thanksgiving, Advent, and Christmas special offerings. Thank you for sharing your blessings that we may be blessings to others.
"Loads of Love" Laundry and Paper Goods Ministry
Saturday, March 6, event served over 600 in our community!
Saturday, March 6th was our first Loads of Love event of 2021. On February 20th, 14 volunteers packed 150 bags with laundry soap, toilet paper, paper towels, toothpaste and toothbrushes, a soap sac, shampoo/conditioner and deodorant in preparation for the "main event."  On March 6th our 17 volunteers distributed 153 bags within 45 minutes helping approximately 625 individuals! There were many more cars in line when we ran out of bags.
The need continues to be great in our community. Our next event will be in June.
This ministry could not be successful without the support of so many at Lord of Love. We thank everyone who has donated money, supplies, or time for this program. 
500 food items matched with $500 from Thrivent for the Holy Cross Food Pantry
We could not pass up the chance to "feed my sheep" through the Holy Cross Lutheran Church Food Pantry by collecting 500 non-perishable food items from November 1-November 30.  We gathered a grand total of 517 items. Because we did this we earned $500 in support of the Holy Cross Pantry from Thrivent Financial.  Thanks to everyone who contributed to make this project to help those in need successful!
Building Access Safety Guidelines during the time of Covid-19
We continue to be concerned for the safety and health of our staff, members, and guests due to recent increases in infection rates.  We ask that everyone entering the church building follow the posted guidelines in concern for them and others using the building.
If you or anyone in your household has symptoms or may have been exposed to covid, please avoid entering the church building until your quarantine period ends and you no longer experience symptoms.
Restrooms are open and available as needed.  New touch-free soap and paper towel dispensers have been installed.
Please join us for recorded worship through streamed worship videos or by visiting the Lord of Love YouTube Channel.
Faith formation program activities are virtual.  See the Love Letter E-News for more information.
We have installed an add-on to our HVAC systems that service the sanctuary, office areas, and fellowship hall.  This add-on reduces airborne particulates (dust, dander, pollen, mold spores) and kills up to 99% of bacteria, mold and viruses. Though not completely eliminateing any risk, the systems do reduce the amount of virus exposure that may occur.
We have more detailed guidelines for activities within the church.  Please refer to these for any continued use of the building and grounds for smaller groups (member and non-member organizations).
Read the guidelines for worship.
Read the guidelines for groups.
Tai Chi
Are you interested? Please contact the office. We'll let you know when we the next classes can begin.  Weekly classes have been on hold during the pandemic.
Why try Tai Chi?
1. Learn to relax naturally.
2. Improve balance, flexibility and strength.
3. Increase focus and feeling of well-being.
4. Connect with friends, meet new people.
Monthly Book Club – 
MONTHLY BOOK CLUB continues to meet on the 4th Tuesday of the month at 1pm. Please contact Jane Gehringer for more information and help getting the book of the month.
Men's Bible Study 
These gatherings are being held virtually each Saturday morning.
Contact Dave Lueders to get the virtual meeting invite.
Lord of Love's men's group and Bible study meets each Saturday in the Fellowship Hall at 7 a.m.   Breakfast is followed by Christian study and fellowship until 8 a.m. Plenty of food and seating is always available. We invite all men to come join us for food fellowship.
Aged to Perfection (currently on hold)
It's not a luncheon just for retirees, anyone who can make it is welcome.
For now, these luncheons are on hold, until we think it would be safe for us to meet again.
Habitat for Humanity
Currently we are between build activities.
The Evangelical Labor Force (ELF) Coalition will be back in 2021 to rehab one or more homes!  Feel free to sign up for any work day.  Use your skills, time, and talents to help others get into an affordable home.
Advance Registration is required of all workers.
See the Habitat page for the registration link and more information
Endowment Fund Grants
The Lord of Love Endowment Fund provides an ongoing source of funding for Mission related projects.
Funds are distributed annually at the end of the calendar year to local, regional, and global mission projects based on a Grant Request application process.
After a review of the requests received this year, the following grants for a total of $5,100 were awarded:
$500 – Faith Partners Substance Abuse – This is a new program designed to help congregations deal with substance abuse.
$500 – Followers of Christ Prison Ministries – Followers of Christ is a worshiping community established within the walls of the Nebraska State Penitentiary in Lincoln.
Machame Lutheran Hospital
• $1,000 – Scholarship Fund – This fund provides scholarships for nursing students in Tanzania.
• $300 – Poor Persons Orthopedic fund – This fund provides funds for individuals that cannot pay for their surgery.
• $250 – DeWalt rechargeable drill – A much-needed tool for the hospital.
$500 – Lutheran Campus Ministry – This grant provides ministry to college-aged students in the Omaha area.
$500 – Lutheran Service Corps – This grant provides support for five full time volunteers for a year of service in the Omaha area.
$400 – ESL Students – This grant provides snacks for ESL students in their after-school classes.
$1,150 – Nebraska Lutheran Outdoor Ministries – This grant to NLOM provides support for camp counselors at Camp Carol Joy Holling.
See the Endowment Fund page for more details.
Have you liked us on Facebook?
Get the latest updates on events, see videos and pictures, and more …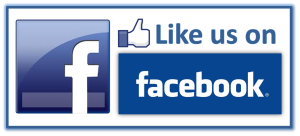 Prayer allows us to have conversation with God and to feel God's presence surround us.
Prayer gives us moments in our day to share with God our praise, our frustrations, and our concerns. Frequent prayer helps us to keep connected with God as the focus of our lives. The prayer chain at Lord of Love is a service to all of our members. Please contact Mary Lou (402-493-2946) with your prayer requests or to become a member of the prayer chain.
The Love Letter is available online!
Our congregation newsletter, the Love Letter, is published at the beginning of each month. This newsletter enables you to stay informed on the ministries, programs, and activities of our congregation.
See the News and Events section of our site for each monthly issue.
Saved Through Faith
Martin Luther struggled with the church's teaching that he earned his forgiveness of sin and justification before God through his works as a monk. Instead, he found a greater and deeper understanding that God's grace is what justifies us. In celebration and response to the gift of grace, God invites us to live lives of love and perform acts of service.
Giving Plus+ and Simply Giving 
These are two easy and simple ways to set-up and manage your one-time or  recurring financial contributions to Lord of Love.
Check out electronic giving the Giving Plus+ smartphone app.
It is easy to set up your account, make one-time gifts, or set-up a recurring giving schedule.
For Simply Giving, complete the authorization form and return it to the church office.
Thank you for your generosity and ongoing financial support of the ministries of Lord of Love!
The ELCA Mission Investment Fund provides investment opportunities to ELCA members,  congregations, and ministries.  The fund, in turn, provides loans and supporting services to congregations and ELCA-supporting ministries that help further the work of the church.  For more information, visit the Mission Investment Fund's web site at ELCA.org. Click on Mission Investment Fund link at the bottom of the page. Or call 877.886.3522 and request a packet of with information about MIF investments.
Outreach to our immediate community and beyond
Your financial gifts through special offerings help supplement our normal mission involvement.
The Deacon's Fund helps with additional, short-term local needs.
Please submit your offering using a Deacon Fund offering envelope that you can find in the Narthex.
Donation of time and monetary gifts also help with a number of programs of the Nebraska Synod's Mission Field Nebraska ministry.