In-Person Worship Every Sunday at 9AM
Worship services are live streamed or recorded and posted later.
Everyone is invited to participate in worship. if you are still uncomfortable attending worship  in-person, see our Worship videos page to watch our streamed worship services.
God's Work, Our Hands and Potluck – Sun., Sept. 10
The day focuses on the monthly stewardship theme of Go and Serve with Neighbors.
Join us for various service activities for about an hour after worship. Service options include making fleece blankets for Project Linus (in FH), bagging rice and sugar for Project Hope (in Narthex), making lunches for those experiencing homelessness (in Narthex), and writing cards of encouragement to others (in FH). 
All are invited to a celebratory potluck at 11 a.m., sponsored by Stewardship Team. Pulled pork will be provided thanks to Josh Combes and Thrivent. Please bring a side or dessert to complete the meal.
Endowment Fund: Applications for Grants Due Oct. 31
Lord of Love began an endowment fund in 1988. The purpose is to provide a means for receiving financial gifts, large and small; and to enhance the mission of Lord of Love apart from Lord of Love's general operating budget. Once the fund reached $50,000, interest on the principal has been used to award grants totaling over $60,000 the last 15 years. The principal fluctuates with the market and is invested in the ELCA Endowment Fund Pooled Trust. The current value is over $120,000, so we anticipate that we can award grants totaling $6000 this year.
Grant Applications are now being accepted. Anyone can apply for a grant on behalf of an organization. Individuals may also encourage folks within an organization to apply for a grant. Applications are due October 31st. Find out more on the Endowment Fund page. Brochures with detailed information are also available on the information shelf in the Narthex.
Faith Partners ministry
The April 2023 congregational survey showed that 84% of us acknowledged that the church should provide education and support on substance abuse. Additionally 88% thought the same about mental illness. October 15th Julie Taylor-Costello from Lutheran Family Service will join us for our adult forum to talk with us about defining mental health and substance abuse disorders, statistics and stigmas and why people don't reach out for hel. She will answer some of our questions concerning acknowledging and understanding these issues in our community.
Aged to Perfection Lunches
Anyone of any age is welcome to join the fun and socializing at our "Aged to Perfection" luncheons.
Our next lunch is on Wednesday, September 20 at 11:30 a.m. hosted by Rose Roberts and friends. Rose will share some United Kingdom type food and travel experiences. Please sign up if you plan to attend. Please check out the sign-up sheet on the bulletin board if you are willing to host or assist the Aged to Perfection luncheons in October, November, December or the future.
Women's Gather Bible Studies
Gather Bible Studies are held monthly during the school year. You can check out the bible study materials using the church's copy of the Gather Magazine. This is available on the round library table just outside the church office.
Gather Bible Studies are held the first Monday and Wednesday of each month. More details will be available soon regarding October opportunities.
"Loads of Love" Laundry and Paper Goods Ministry
Our most recent Loads of Love distribution event was Saturday, July 15
Please see our Loads of Love page for more information and to volunteer.
September: Laundry Soap month.
August: Bar Soap month.
July: Shampoo/Conditioner month.  Any brand of shampoo, conditioner or shampoo/conditioner mix.
June: Deodorant month.  Any brand of deodorant is accepted.
May: Toothbrush/Toothpaste month.  Any brand of toothpaste is needed.
April: Toilet Paper month.  Please provide any brand of toilet paper.
March: Paper Towel month. Any brand of paper towels is needed.
February: Diaper month. Any brand of diapers (sizes 4 & 5 especially) are requested.
Note that you can give any of these items anytime throughout the year.
The Loads of Love donation box is in the narthex.
Or simply donate to Loads of Love and we'll purchase the needed products for you. Just designate Loads of Love in the memo line of your check or select Loads of Love in the mobile giving app. Financial gifts in support of the Loads of Love  mission program are always appreciated. Thank you to all who generously give items or financial support of this much needed ministry!
Stewardship Ministry Moments
Read the perspectives of our members about Lord of Love and our ministry together on the Ministry Moments page of our website.
Tai Chi
Tai Chi is an art embracing the mind, body and spirit.
Joan Witt leads the Tai Chi classes on Monday and Thursday mornings at 9:30 am in the fellowship hall.
The 45-minute classes include slow, gentle movements, deep breathing and meditation while sitting on chairs and/or standing. There are no pre or post assessments. Anyone can join anytime. Questions? Please contact Joan Witt.
Men's Bible Study 
Lord of Love's men's group and Bible study meets each Saturday in the Fellowship Hall at 7 a.m.
Breakfast is followed by Christian study and fellowship until 8 a.m. Plenty of food and seating is always available. We invite all men to come join us for food fellowship.
Monthly Book Club
MONTHLY BOOK CLUB continues to meet on the 4th Tuesday of the month at 1 pm. ALL are welcome to attend. Bring a friend. 
The next meeting will be on Tuesday, September 26. The book for September is A Forgotten Garden by Kate Morton. 
Copies of the book are available to checkout from the church office. Contact Jane Gehringer for more information. 
Have you liked us on Facebook?
Get the latest updates on events, see videos and pictures, and more "¦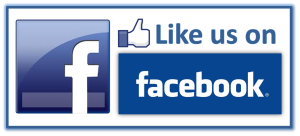 Prayer allows us to have conversation with God and to feel God's presence surround us.
Prayer gives us moments in our day to share with God our praise, our frustrations, and our concerns. Frequent prayer helps us to keep connected with God as the focus of our lives. The prayer chain at Lord of Love is a service to all of our members. Please contact Mary Lou (402-493-2946) with your prayer requests or to become a member of the prayer chain.
Saved Through Faith
Martin Luther struggled with the church's teaching that he earned his forgiveness of sin and justification before God through his works as a monk. Instead, he found a greater and deeper understanding that God's grace is what justifies us. In celebration and response to the gift of grace, God invites us to live lives of love and perform acts of service.
The ELCA Mission Investment Fund provides investment opportunities to ELCA members, congregations, and ministries. The fund, in turn, provides loans and supporting services to congregations and ELCA-supporting ministries that help further the work of the church. For more information, visit the Mission Investment Fund's web site at ELCA.org. Click on Mission Investment Fund link at the bottom of the page. Or call 877.886.3522 and request a packet of with information about MIF investments.