During Advent we gather to worship (both in-person and virtually) as we anticipate the coming of our Lord Jesus. At Christmas we praise God for the gift of His son, Jesus.
Advent is a season of waiting.  But is idle waiting what God wants of us?
In preparation for the coming Messiah, we wonder together with our Advent theme: What Can't Wait?

What demands our immediate attention?
What requires our work and preparation?
What is it that God can't wait for?
This Advent, we invite you to join us in imagining, prioritizing, and preparing.
As we wait, what can't?
These are the things we will be pondering on our Sundays and Wednesdays of Advent.
Midweek Advent Services, Wednesdays Nov 30, Dec 7, 14, 21 at 7PM
This year we gather for worship on Wednesday nights at 7pm using Holden Evening Prayer for our liturgy.  We focus on the What Can't Wait about Hope, Peace and Joy.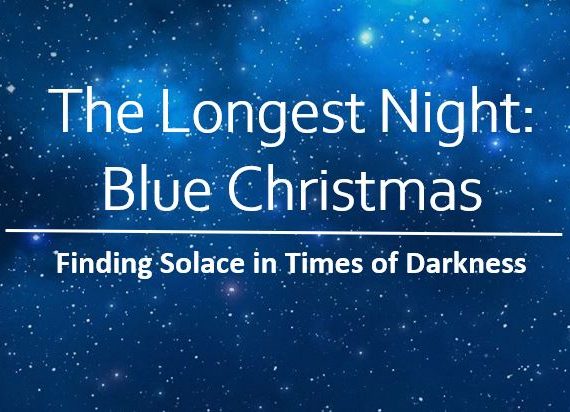 On Wednesday, December 21st at 7PM, is The Longest Night, Blue Christmas. This is a special service for those who feel the grief and loss of those no longer with us and in disappointing circumstances beyond our control, just as the world calls us to celebrate "the most wonderful time of the year." Even those who are not struggling, are invited to come and embody the physical presence of Christ with those who are, as we make room for those emotions of grief, sadness, loneliness, confusion and fear of the future that we don't know what to do with. Together, we come seeking God's presence, comfort and peace to meet us right where we are on our own journeys of life and faith.
These services will also be streamed.
Check out the Lord of Love YouTube channel or our streaming page for these worship videos.
Christmas Eve Worship, Saturday, December 24
We gather for worship at 4:30PM and 11:00PM with prelude music beginning at 10:30PM.
These services will also be available on the Lord of Love YouTube channel.
Christmas Morning Worship, Sunday, December 25 – 9AM.  This service will NOT be streamed.
The Peace Light
We are lighting all of our candles for Advent and Christmas from the Peace Light.  The Peace Light shines into the darkness of the world longing for peace and unity to be shared amongst all people. Visit peacelightnorthamerica.org to learn more about the Peace Light.

Advent and Christmas Special Offerings
Each season we provide opportunities to give in support of mission.
Our Advent and Christmas special offerings will be split between the Omaha chapter of Sleep in Heavenly Peace (SHP) and Angels Share. SHP constructs and provides beds and bedding to kids without them. Angels Share runs a supportive housing complex at the former Dana College campus for youth aging out of foster care or otherwise at-risk.
Thank you for considering a seasonal gift. Mail a check to the church or give online or via the Vanco smartphone app.
Advent Devotionals & Advent Wreath
As we prepare to celebrate the Season of Advent here are some resources for the whole family.
Daily devotions
Family friendly devotional: – "All I want for Christmas"
Luther Seminary devotional: "Fling Wide the Door"
Homemade paper Advent wreath
Advent Wreath Craft
Advent Wreath Craft Instructions
OR – print, color, cut out, and make a home made paper advent wreath to symbolize the weeks as we go through the season of Advent.
There are many beautiful simple ideas on Pinterest you can explore for an Advent wreath.